Welcome From Your Hosts
Welcome to our Pub and Restaurant; we are the proud owners of the White Lion Inn and have been providing a warm welcome to our customers for over twenty five years. We hope you enjoy your visit.
Nina& Simon Proprietors of The White Lion Inn
Our Team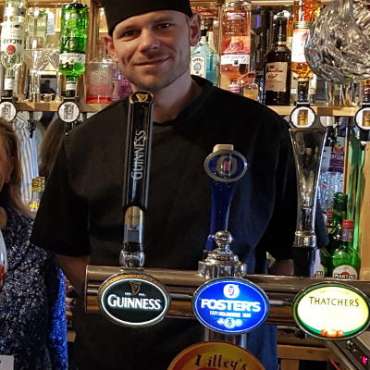 Josh Ward
Front of House Manager
The Late Mr Noel
The Pub Cat
We regret to announce Mr Noels' passing. Watch this space for our new cat once he is settled in.
Award winning food, local beers, live music and a warm welcome
To book a table for dining, a birthday celebration or a space for a private event call us on 01492 515807.